Project
An Emerging Zinc Player


Client
Zincore Metals


Roles
Creative and Art Direction
Graphic Design, Photography
Copyediting
The new junior in zinc exploration with a commitment to social responsibility, Zincore Metals needed a new brand. A bold approach to the visual identity and communication materials connects shareholders to the company vision and mission.
The Brief


The client wanted the branding to have a global feel, reflecting the international projects and diversity of teams. They also prioritized communications around their commitment to sustainability and ethical community-engagement to shareholders and industry.


Approach

Research into exploration companies with a similar strategic focus informed a style guide, with location and people photography featured boldly alongside quotes from management.


In the visual identity, the trading symbol letters arc lightly before the lateral pressure of the expanding globe. Two thin lines contain the globe with space on the left and right in anticipation of expansion. Blue is stabilizing under the hint of pressure.

The logo was a focal point for all investor-facing materials. The annual report uses graphic elements from the visual identity throughout. A colour palette of cool tones and desaturated yellows reflect the Peruvian landscapes. Elegant financial statements communicate excellence in business practices.

Sustainable printing of the reports with Forest Stewardship Council certified paper was considered. Budgets could not accommodate and instead a recycled paper audit was undertaken.


Outcome

At the first annual general meeting, investors appreciated the sense of authenticity in branded shareholder materials. Visual communications were effective in delivering the story of the company and its values and reports were designed in a similar style the following year.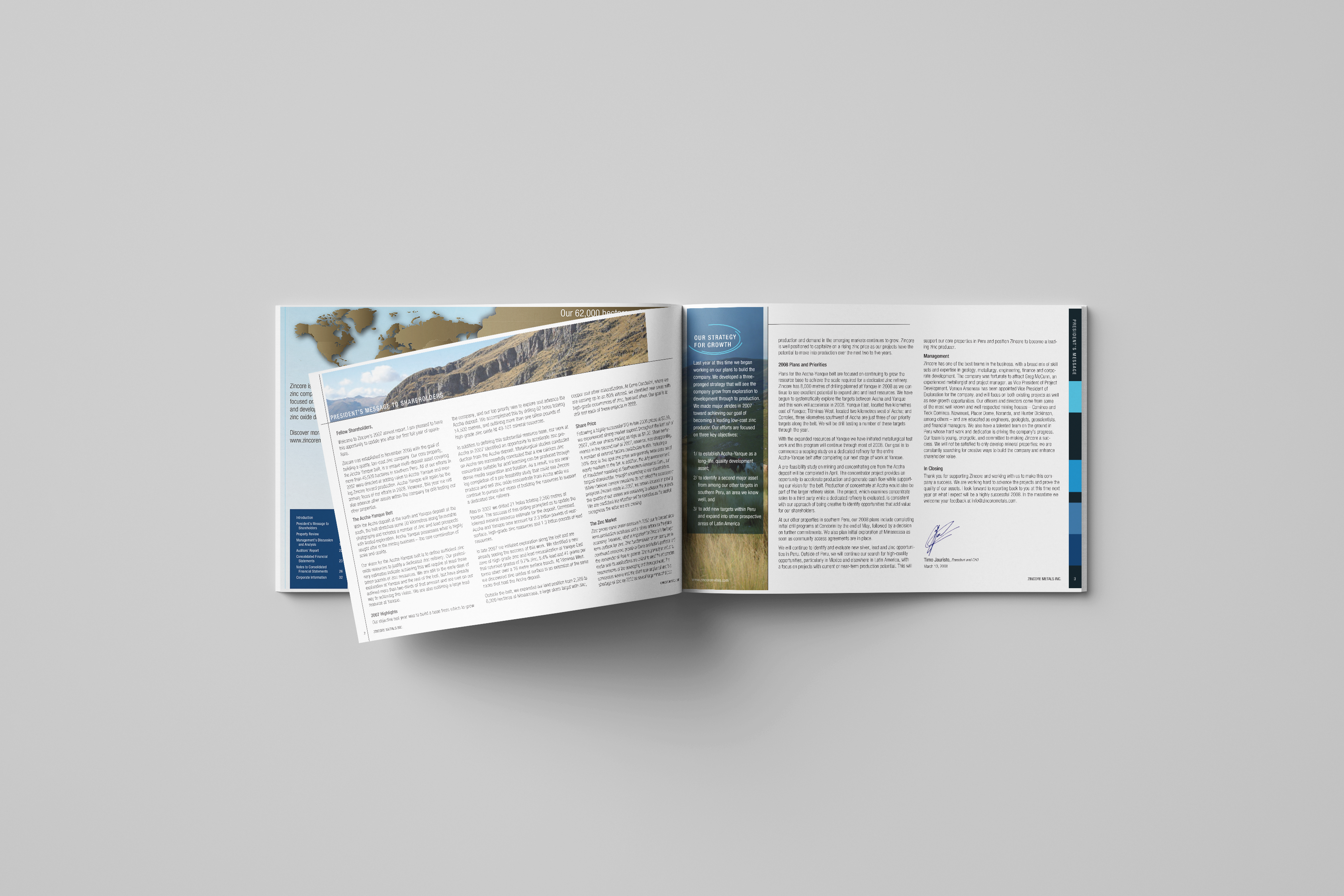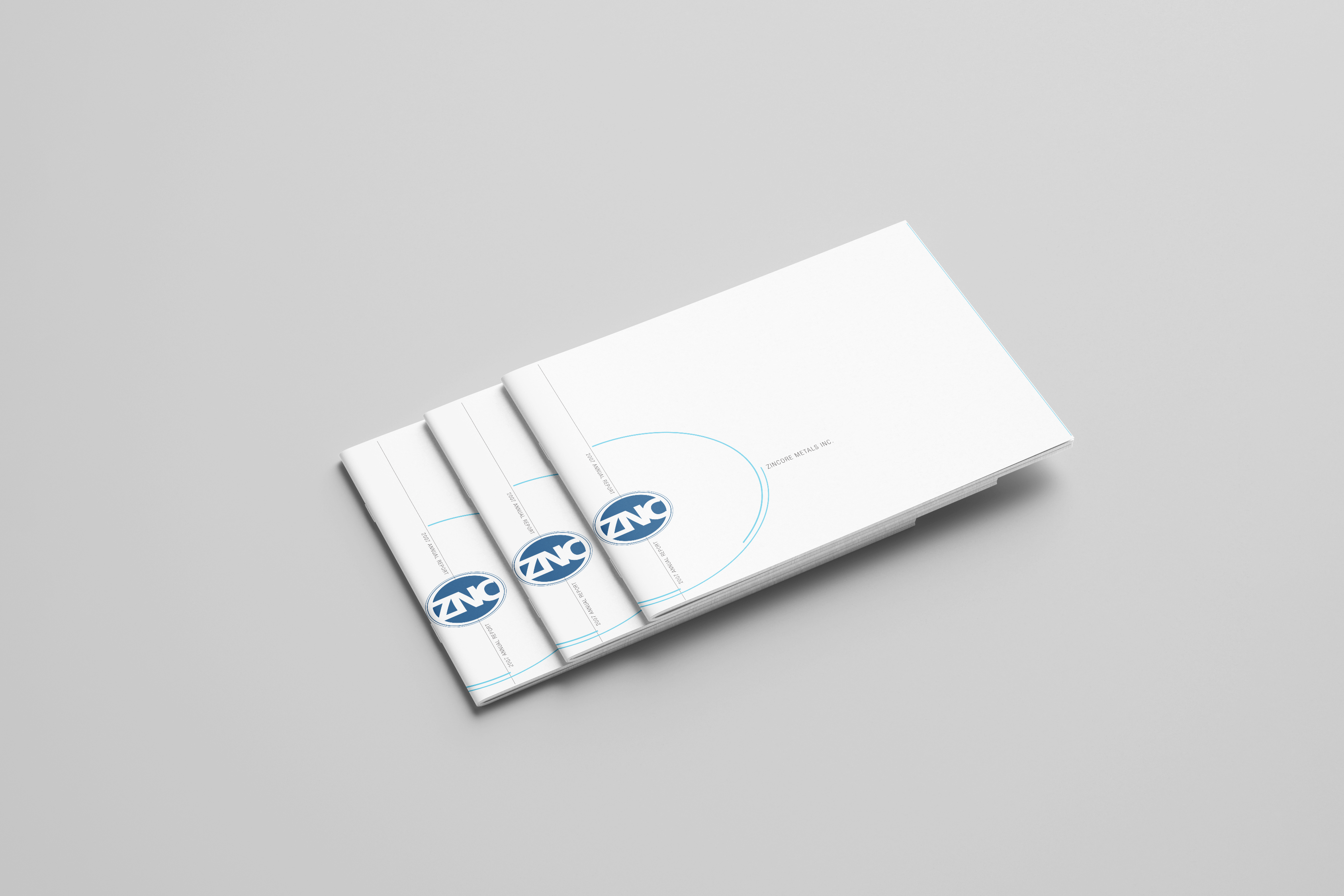 Branded communications were effective in sharing the story of the company and its values. The following year report was designed with a focus again on visual storytelling.